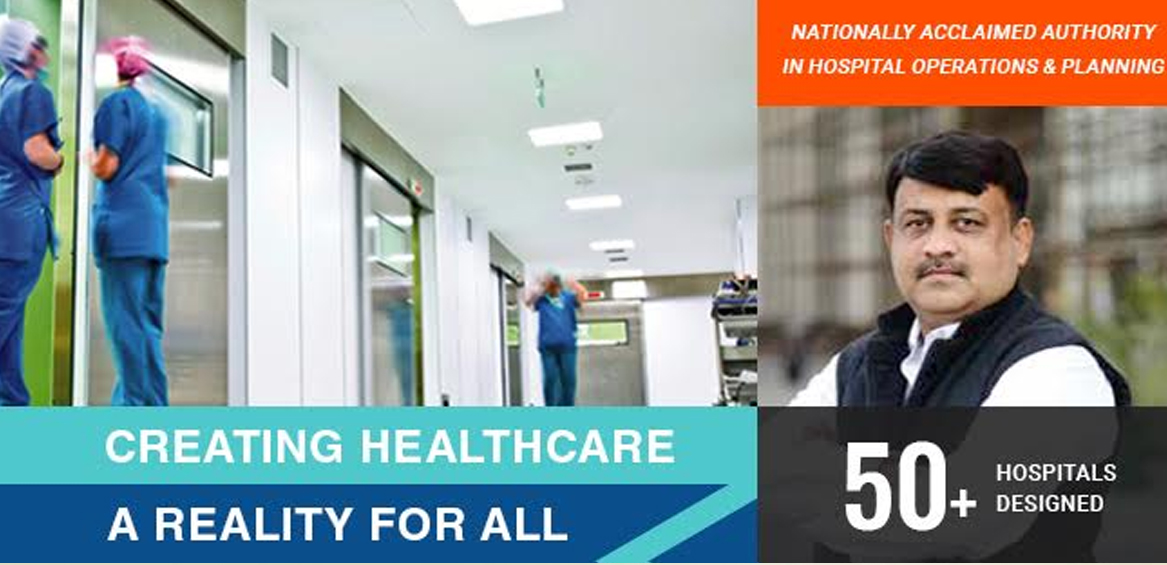 Dr. Vikram Singh Raghuvanshi is nationally acclaimed authority in area Hospital Operations & Planning. He has designed over 50 hospitals in India and had managed multiple hospitals for over two decades.
Dr. Raghuvanshi did his schooling from St. Xavier School, Jaipur and joined SMS Medical College Jaipur for his medical education. After completing his MBBS, Dr. Singh did Post Graduate Diploma in Hospital Administration and MBA (Health Care Administration) from Faculty of Management Studies, Delhi University.
Dr. Vikram Singh Raghuvanshi has served in the area of Strategy, Business Planning, Hospital Planning, Hospital Operations, Hospital Information System, Data Analytics, Marketing & Branding, Quality & Systems.
Dr. Raghuvanshi has significantly contributed to the success of over 50 hospitals across India. Dr. Raghuvanshi also did leadership training program from Harvard Medical School, Boston, USA.